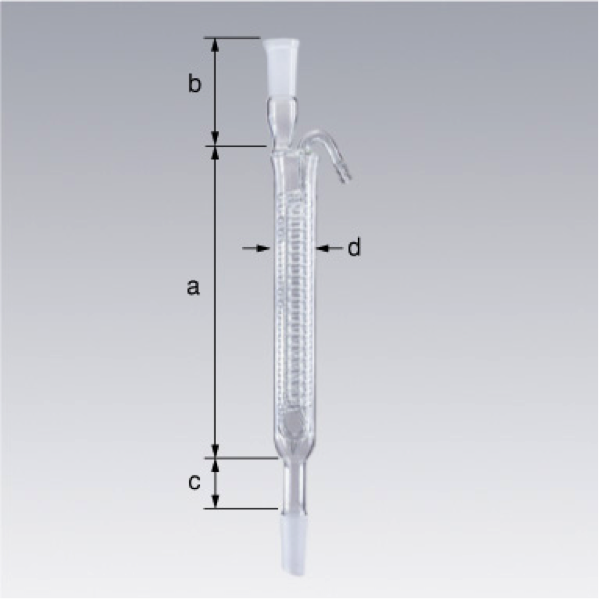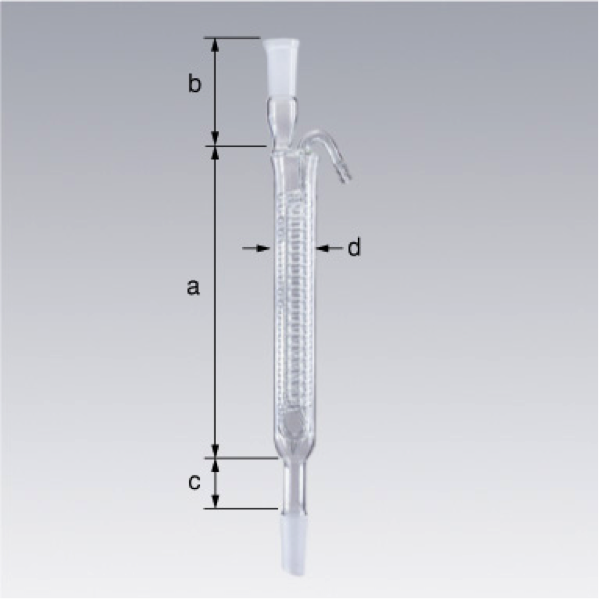 I4. Dimroth – TS Joint
Description
It's similar to the Coil Condenser. However, the Dimroth Condenser, instead of having just a coil, has a coil and a tube that runs in the middle of said coil.
Dimroth Condensers belong to the more expensive category for they have good efficiency.
Feature
▍Accept Customization
Description
※Except the specifications stated in the aforementioned tables, we also offer customized condensers.